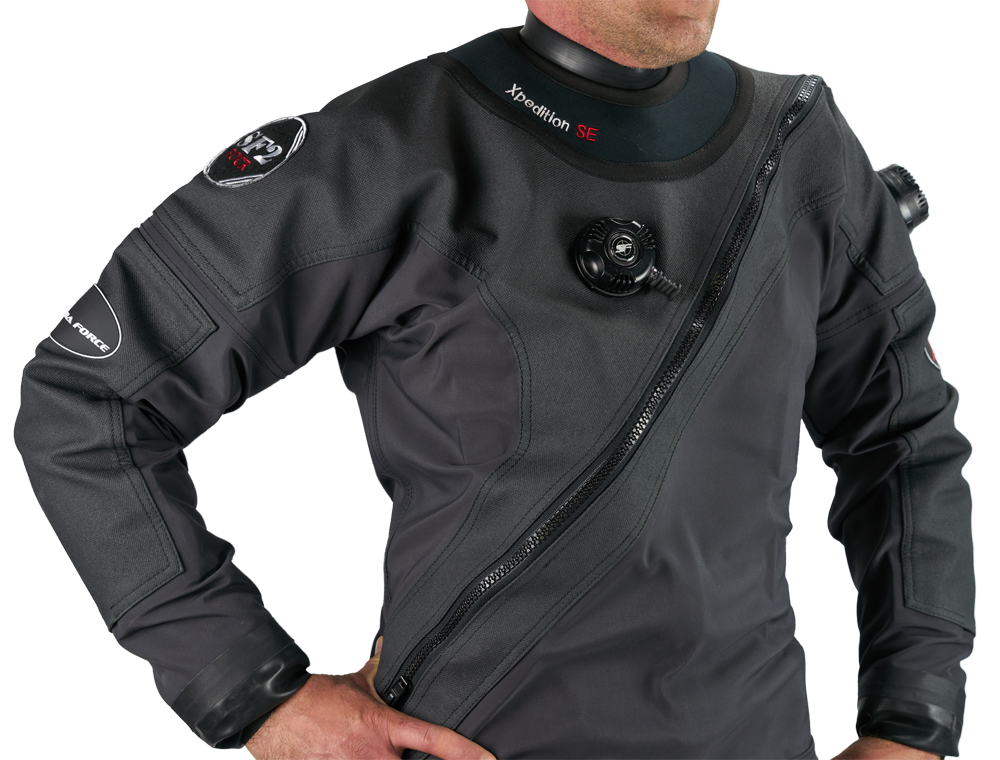 Xpedition SE Drysuit
SCUBA FORCE XPEDITION SE
The development of the SCUBA FORCE Xpedition SE focused on two requirements: maximum protection with maximum flexibility.
The SCUBA FORCE "Double Seal Technology" in which all seams are sealed and double sealed with a machine-applied hotmelt tape, convinced even with its predecessor the Xpedition.
The SCUBA FORCE Xpedition SE has a protection package that meets even the highest demands and the most adverse environments.
All overlays and protective elements in the SE version are made of sturdy and abrasion-resistant Kevlar and are fitted with double stitching.

The combined leg and knee protection protects the front of the legs from damage, even in extreme environments.

Special attention is on the three-piece upper body overlay and the four-part crotch and buttocks protection.
Due to this very complex but in the end highly effective production process, the overlay elements individually to install, a maximum protection value with maximum mobility is achieved. The XPB bags have been specially redesigned for the SE variant and are now available in two sizes. They can be pressed together and remain in shape thanks to Velcro closures so that the diver can variably adjust the bag size to fit his contents. Especially sidemount divers will be thrilled.