Recreational Regulator Set I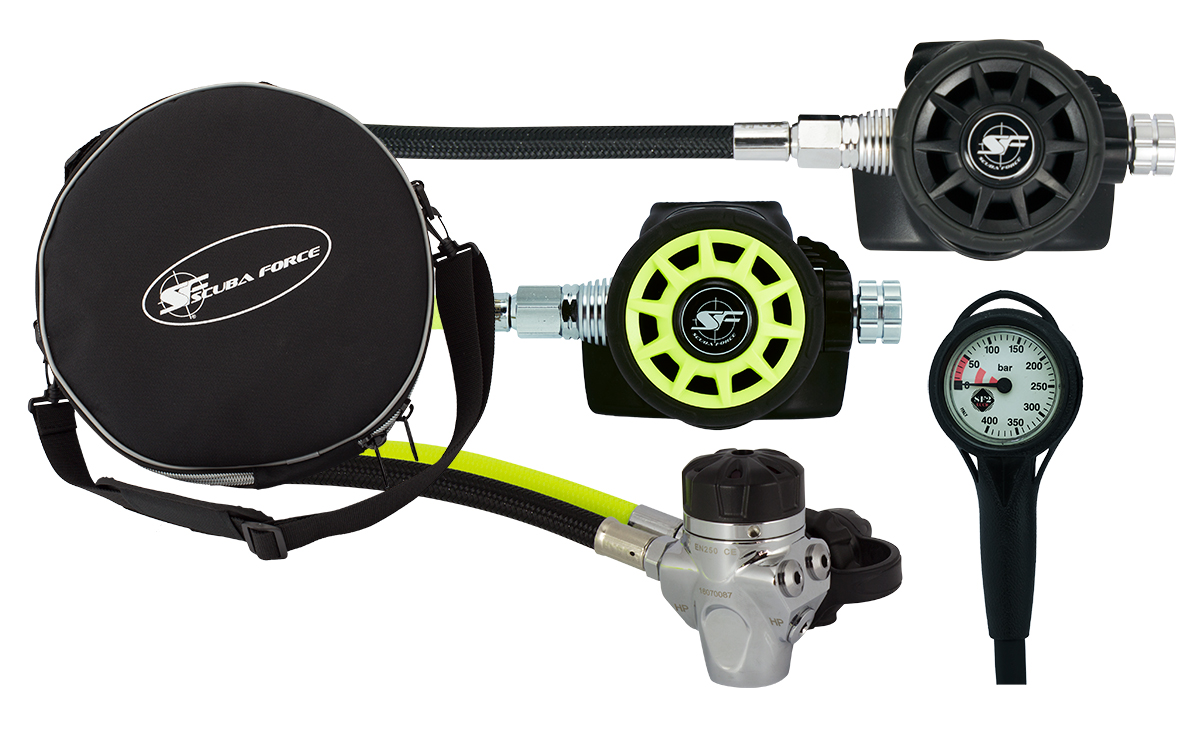 Recreational Regulator Set I
Recreational Regulator Set I
The ScubaForce regulators provide excellent breathing and perfect performance in cold water as well as offering optimal configuration options for different applications.
The sets are available completely configured with Scubaflex hoses and come with a regulator bag.
Set I consists of:
Black Devil TEC 1st stage

2x Black Devil 2nd stage

74 cm black Scubaflex hose for the main regulator

100 cm neon yellow Scubaflex hose for the octopus

ScubaForce regulator bag
The Set is configured for use with single tanks.